MODERN HOME TO "THE WORDs".
AND THE GREATEST,
BRAINIEST, MOST

IMPORTANT DEBATE
IN ALL OF HISTORY!
(Hands down, no contest. YOU decide.)
FYI; We have;



For the translator; NO GOVERNMENT, NO CORPORATE, NO CHURCH, NO MASONIC AFFILIATIONS. 100% FREE FOR EVERYONE, NO LIES OR PROPAGANDA
---
In the beginning . . . of 2010 we, David and Peggy, two semi-retired entrepreneurs in Washington state began discovering that life was a virtual shit show of deceptions. From religion to politics, science, genealogy, astronomy, archeology, psychology and of course history, to name just a few important sectors of all our lives, everything is a LIE. (The extent of which is quite well depicted in "The WORDs" section below!)

And virtually all of said deceptions are coming from one global group of psychopaths who read an extremely secretive 3,300 year old book of racist hatred against the rest of We the People of the world. Of course we first tried to expose them using networks like AOL, Facebook and Youtube.
But since they own/control said networks (and now all the others like Twitter, Instagram, Reddit, Tiktok, Pinterest, Linkedin, etc.) they just delete the posts and ban the Truth speaking users. Try it yourself by sharing links to anything of ours like this site and 5Truths.com. You've got nothing to lose and everything to gain, the most important thing being THIS PRICELESS KNOWLEDGE OF KNOWING YOUR MORTAL ENEMIES AND HOW MUCH THEY FEAR THE TRUTH.

So, being red blooded, freedom and Truth loving Americans we created our first VERY Truthful website, wrote some VERY Truthful books, made a couple VERY Truthful documentaries and released them directly to the public via email with links to our site hosted on our own private server. No one could stop us and "the powers that be" didn't like that! (Because they don't like to be exposed which is pretty much the entire point of everything we do!)
Hence how we became prime targets for intense hatred, harassment and attempted assassination by SWAT teams TWICE!
Fast forward to present times with well over 10 million visitors from countries all around the world having been to our first translation enabled site and it becomes obvious we're not stoppable! Especially now that we've added 18 more, VERY heavy duty sites since then! (5Truths.com and Hoaxters.com being the most recent) Indeed, we've learned much, far more than the average person could ever imagine. And we now know for certain just how POWERFUL the Truth is!

You'll see. Indeed, we have become the greatest threat to the richest, oldest and most evil group of psychopaths in the world. And if you're like we were pre-2010, YOU DON'T EVEN KNOW WHO THEY ARE!!! But as you'll see, we now have them on the run, literally. They are quietly beginning to flee from free countries around the world in droves because they're scared sh*tless! (Ever heard of "ghost cities"? Those and Israel are where most are going.) Indeed, exposing them is what we've been doing since 2010. And we'll do that here too but first . . .

THE 2 QUESTIONS;
1. Is all the above and "The End", our most recent banned documentary below REAL?

– OR –

2. Is it all a COLOSSAL HOAX like no other?
If the latter;

WHO'S "FOOLING" WHO YOU ABOUT IT?
SINCE YOU'RE AT HOAXTERS.COM, THIS IS THE BEGINNING OF EITHER;
A: THE GREATEST AND MOST OUTLANDISH, ALL ENCOMPASSING HOAX OF B.S. EVER CARRIED OUT UPON MANKIND . . .

– OR –
B: THE MOST ANTICIPATED, ASTOUNDING AND CONSEQUENTIAL REALITIES EVER TO OCCUR IN ALL OF HISTORY!
EVERYONE AGREES IT IS ONE OR THE OTHER.
(Because there's no other option. And making that choice is as inevitable as dying, for everyone. Indeed, every single person reading this will do BOTH. Even clicking away or neglecting to come here in the first place is a choice. A choice made in pure ignorance which we all know is the most idiotic way to decide upon anything!)

So, congratulations! Now it's your turn to make what millions of top scholars claim will be the most important decision of your life;

Whether the basis of our movie "The End" is the LARGEST, MOST ELABORATE AND CO$TLY HOAX EVER;
– OR –
THE GREATEST, MOST CONCERNING AND ALL ENCOMPASSING REALITY FOR EVERY PERSON LIVING ON EARTH TODAY?
EITHER WAY, IT IS HANDS DOWN "THE GREATEST", NO ONE DISPUTES THAT AFTER WATCHING . . .

Download The End HERE (80 Minutes, 333 MB .mp4)
So, what do you think?
| | | | |
| --- | --- | --- | --- |
| | AW, IT'S JUST A GREAT BIG HOAX! LIKELY A JOINT OP BY THE BLACK POPE, CIA, MI6, KGB, MSS AND MOSSAD. | NO WAY, YOU'RE A FOOL! THIS IS OUR GREATEST REALITY ON EARTH, EVER!!! ONLY IDIOTS & THE DAMNED DENY IT! | |
| | | | |
| --- | --- | --- | --- |
| | | IF CALVIN'S RIGHT, OUR LEADERS HAVE IT AND WE CAN ALL GO BACK TO SLEEP. BUT IF SUSIE IS RIGHT...TRAITORS FACE PUBLIC EXECUTION AND THEN ETERNITY IN HELL! | |
A colossal hoax or the heaviest of realities?
It's gotta be one or the other, right?
Need LITERALLY THOUSANDS AND THOUSANDS of even more reliable prophecies, blatant clues and irrefutable facts to decide???
OK, here you go;
https://5truths.com/most-important-truth-4/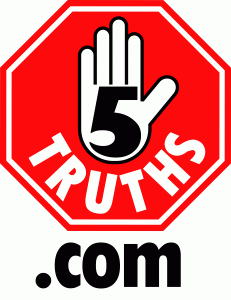 FYI; Below is Davids' 2nd documentary he had just completed in March of 2013. He was ripping it to MP4 on his laptop when the LARGEST SWAT TEAM ATTACK IN U.S. HISTORY began. (Yes, this is True and at a cost to taxpayers of $1.1 million dollars for 65 men, 4 snipers, 3 armored vehicles and 33 chembombs fired into David and Peggys' home!) See if you can figure out who was behind that attack, why they hate David and fear his "teachings" more than any other figure in all of history! (Apparently even more than Jesus.)

The Everything ELSE Clips!
Download The Everything Else Clips (612 MB .mpeg video)
THE 2 CHALLENGES;
WHAT IF EVERYTHING YOU ARE SEEING HERE IS 100% REAL AND BACKED UP BY THE FOLLOWING;

FIRST: A DARE FOR ANYONE TO STOP US! (The U.S. govt and the richest, most powerful people on Earth have spent countless man hours of scheming and literally MILLIONS of dollars trying REPEATEDLY since all the way back in 2010 to no avail. How can that be, do you know the answer?)

AND SECOND: A $1,000 CASH REWARD FOR REFUTING A SINGLE WORD HERE OR AT 5TRUTHS.COM. (As of early 2023 this challenge was seen by over 1.5 MILLION people there yet not a single person has ever come forth!)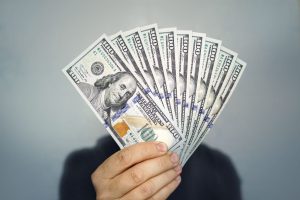 WE KNOW FOR 100% CERTAIN THERE ARE NO ERRORS OR FALSEHOODS IN OUR WORK.

INDEED, HAVE YOU HEARD THE WORDs:

(Mouse over or click each to e x p a n d your mind.)
Words

God?
Heaven?
Hell?
9/11?
5G?
666?
CV19?
Jews?
Jesus?
Islam?
Nukes?
Cancer?
Lucifer?
Demons?
Judaism?
Satanism?
Tiny Earth?
Talmudism?
Outer Space?
Monotheism?
Mind Control?
The Holocaust?
The Firmament?
Schizophreniacs?
The Moon Landing?
The Opening Prayer?
Ten Commandments?
6. Thou Shalt Not Kill?
Controlled Opposition?
Quran For Christians?
Animal Husbandry?
Extraterrestrials?
Geoengineering?
Overpopulated?
King David II?
End Times?
And More!

If you just read all THE WORDs aka Truths above and watched both the vids here, kudos! And since you have not imploded like a demon possessed loser, you clearly still have a chance to succeed! That is why God sent you here and why we have done our parts in presenting this information.
The rest is between you and God and the outcome is NOT our concern. The same will be true with anyone you share this site with. It is not up to any of us to save another, all we can do is simply share the Truth with as many people as we can. Common sense and God Himself Tells us that is one of our basic duties as decent human beings;
"And do not confuse Truth with falsehood nor conceal the Truth when you know it." Quran 2:42

The best and easiest way for everyone to do that is via direct advertising with some Hoaxters.com merchandise! And anyone who really wants to make an impact by helping us spread "The WORDs" can also make some cash by selling our wholesale priced items directly to others. You can sell it anywhere and charge as much as you'd like!

And that is the best example of a win-win we've ever seen! So for starters grab some merchandise for your own use and let them do the talking for you. Use the decals anywhere that the greatest number of people can see them to get the biggest bang for the buck. They're super high quality printed on durable, white vinyl and laminated with a mat finish to provide colorfast longevity for years on any surface in or outdoors. DOING YOUR PART DOESN'T GET ANY EASIER THAN THIS!!!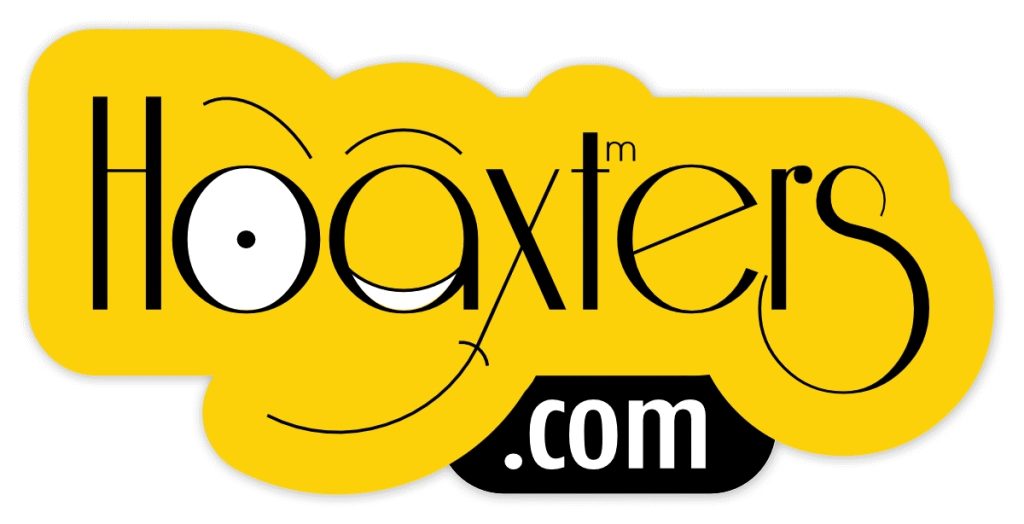 And at 1 for $10 or 10 for $19 total, including shipping, it's a bargain! They look particularly sporting on this Lincoln Town Car!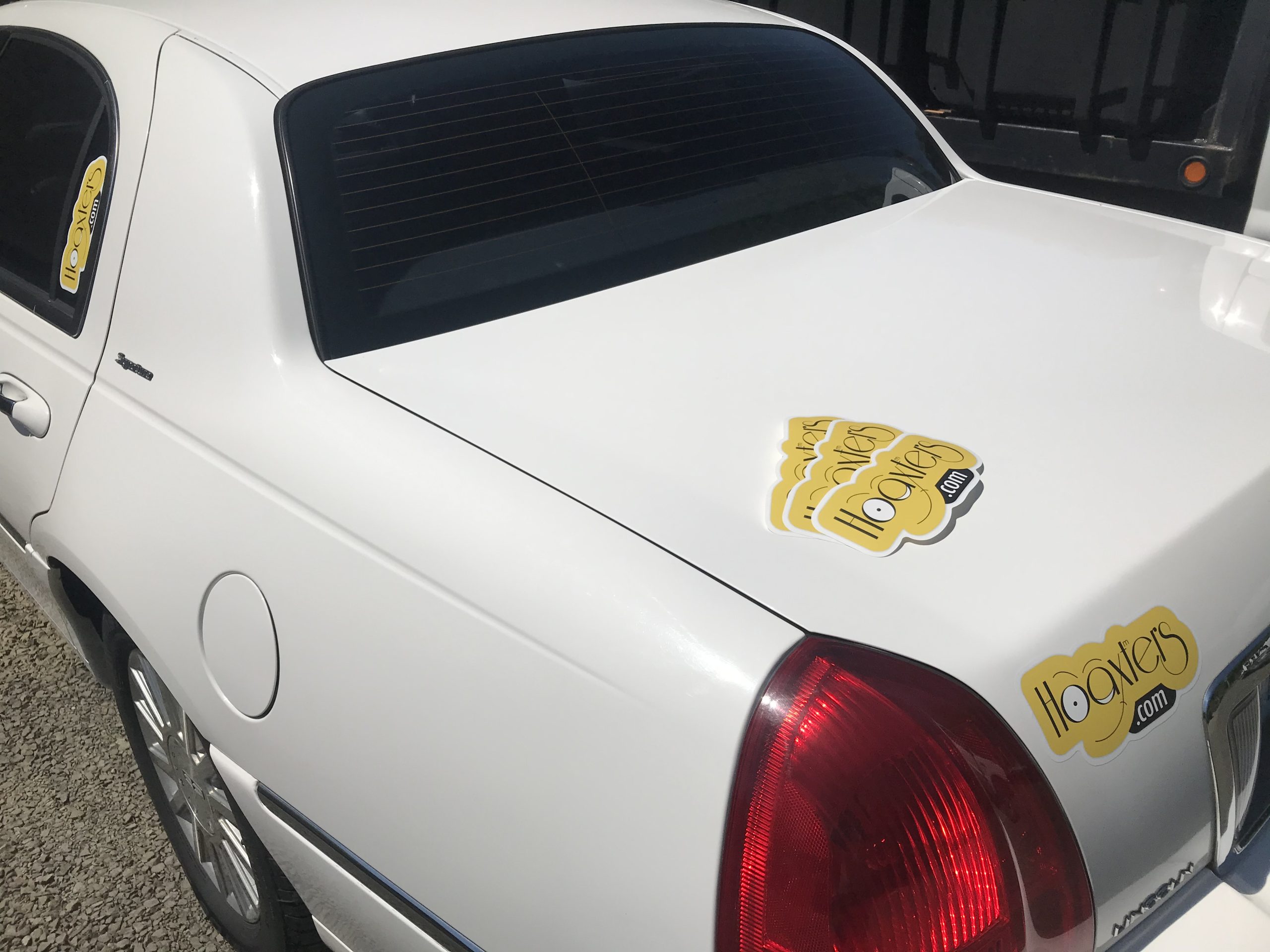 The brightly colored golden Ts are really nice too, 100% cotton printed on both front and back, available in S, M, L & XL.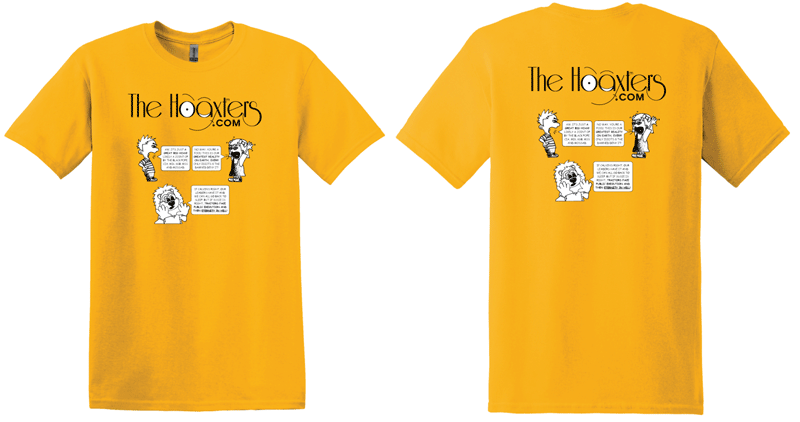 That little cartoon truly is the greatest conversation starter EVER! And you have no idea how many people will want to talk to you about all of this once they've been to the site! Plus, everyone who does this will learn A LOT about the supernatural world that's spinning around us all. YOU will see things you've never imagined and start connecting the BIG dots about this life, GUARANTEED!
Many people will immediately get possessed by their demons and gloss over like zombies right in front of your eyes. We've been watching this happen with 1,000s of people in real life since early 2016 and it's as real as real gets! You'll see, the weak ones won't even be able to talk to you about this or simply come to our site, much less watch "The End" or read and comprehend "The WORDs".
It's because their demons have taken over! And, we're not talking about wackos, it's your average, otherwise normal Joes and Janes. And it doesn't matter how smart or rich they are. In fact we've found that those with less money and harder lives are much more apt to being able to comprehend all of this.
This aspect of things is all about ones spiritual state, some are weak, others are strong. However, even many of the stronger ones will seem to get all of it initially but then fade back into the darkness as their jinn keep pecking away at their minds creating distractions and doubts.

Hence many can't handle it, mostly because they don't have a support system to remind them they're at war in their heads. That is the first and most important requirement for everyone; if you forget you're doing battle, you'll lose the war. And this war is the only one that matters because the penalty is death followed by imprisonment, torture and shame, for Eternity.

This is the real "head game" we're all in but practically no one realizes it. And again, you will find the ones who do realize they're in this war are usually those who've seen the demons at work first hand and lived harder lives/tests. (aka "the meek" who shall inherit the Earth. Psalm 37:11, Mat 5:5 etc.) Hence why they're often also the strongest, wisest and most genuine among us. They are those who have a love for Truth which is in fact the same as loving God! These people have a shot at surviving what comes because they've aligned themselves with the right side.

So, it is in this sense that our merchandise is actually a tool for use to continue reminding yourself that YOU TOO are in that same war. And gradually for the first time in your life you'll begin realizing just how massive this reality is. This is the entire basis of ALL SCRIPTURE which essentially is just instructions for winning the game called life! Indeed, if you can remain cognizant of this war, you will be doing what Yeshua called "overcoming the world". (John 16:33)

It means being aware of this spiritual/mental war we're all in while also being conscious of Gods' presence. That is one part of what's required to save your soul. (The rest is following the Law.) Imagine doing that in great part from something as simple as just wearing some Hoaxters merchandise to remind yourself. That and talking to others and then watching what happens to the ones who are already condemned vs. those who have a shot. Witnessing this happening to the people around you is unlike anything we have ever experienced. For sure, SEEING IS BELIEVING!

There is no other tool on earth like that!!! So . . .

By the way; If you're in Susies' camp, here's a gift from your Creator and us at THE HOAXTERS.COM!
Download My Prayers To YHWH Here (6 Minutes, 22 MB .mp4)
Peace to all our brethren!
(And to Hell with the rest!)